Accurate advice and innovative strategies for growth.
The day to day running of your Strata, administration, finance, and legal commitments all need to be considered. To make the process more streamlined, a Strata Company must be formed. At Platinum Strata Management we can assist you with a number of tasks, taking the pressure off members with accurate advice and innovative strategies for growth.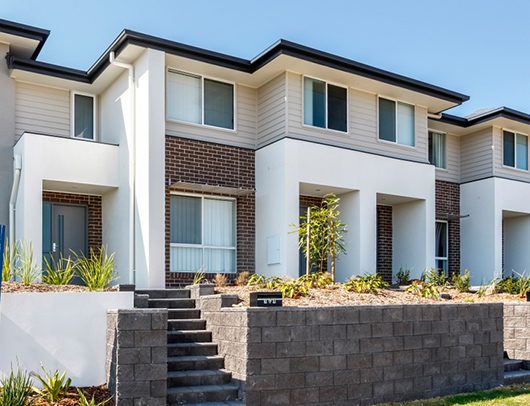 General Enquiries
For general enquiries please contact reception on (08) 9328 6499, or visit us at 6/342 Fitzgerald St, North Perth. Alternatively, you can email us via our contact us page and we will respond as soon as possible.
Requests and Complaints
Please note we can only consider requests and complaints that are lodged in accordance with our company guidelines. Please submit your correspondence in writing with a detailed description and any relevant contact information.
In the first instance the Platinum Strata Management office will attempt to deal with the request or complaint. If required, the Council of Owners of the Strata Company may become involved to ensure the best possible outcome.
Payment Enquiries
If you are experiencing financial hardship and are unable to pay your fees on time, please contact us prior to the due date to arrange a payment plan. Call our reception on (08) 9328 6499 for more information.
Emergency Contact
In the event of an emergency we can be reached day or night. Please contact us on 0417 929 092 or 0418 929 381 for advice. We do not have access to your property but can offer assistance with emergencies including storm damage, burglaries, burst water pipes, fires, and tree damage.
It is the responsibility of all parties to ensure their obligations for the payment of levies are met in a timely manner. The levies are agreed by the owners with a contribution notice being forwarded to the relevant participants. These notices are sent with the expectation that they will be paid before the due date.
In the event that levies are overdue, there will be a late payment fee of 15% and the possibility of additional charges. These fees and charges are in accordance with the Strata Titles Regulations.
Any property renovations require approval from the Strata Company before commencement. No individual decisions can be made without the backing of the owners. If you need advice on whether potential upgrades or alterations could be approved please contact us on (08) 9328 6499.
All members have the opportunity to attend meetings including the Annual General Meeting, and the Council of Owners Meeting. If you need guidance on your obligations as an owner, or to learn how to raise an issue at a meeting please speak to one of our team members.
Platinum Strata Management is here to support your needs, and ensure the requirements of your community complex are being met. With a range of services, advice, innovative ideas and continued support, our experienced team will ensure your venture is a success. Contact us today for more information.