Committed to providing you with high quality services.
Our experienced team is committed to providing you with high quality services making the day to day running of your home or investment a simpler process.
If you are an owner of a Strata property, you may be considering Strata management. Here is everything you need to know before making your final decision: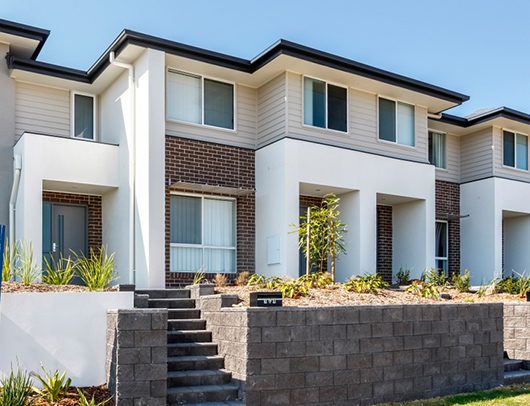 When a block of units has joint ownership with shared areas and facilities it requires a unique type of property management. This is called Strata Management and it can cover a number of tasks including administration, legal, and financial services.
The goal of the Strata Manager is to ensure the building is well maintained, finances are up to date, and any legal obligations are being met. They work in the interests of all the owners which can eliminate any potential conflicts.
When a property has multiple owners it is important to implement strategies to ensure fairness for everyone involved. In order to maintain harmony, a Strata Company should be created.
This is a legal entity that represents the group and regulates the rules of the complex. If any issues occur it is the role of the Strata Company to resolve them.
Owners can get involved in the management of their own property by participating in meetings and sharing suggestions and ideas. Any motions on behalf of the Strata Company require votes and it is encouraged that all owners have their say.
The Strata Company should have some ground rules that cover potential issues relating to any gardens, shared areas, structures, pools, sporting grounds, lifts, parks, letterboxes, and fences. If any complaints do arise, having these rules in writing will lead to a quicker resolution.
In addition to physical property, a shared community can be subject to lifestyle and personal differences. There needs to be clear guidelines in relation to behaviour, car parking, noise levels, rubbish disposal, visitors, and photography.
Every resident has the right to live in a respectable environment and it is the Strata Company who is responsible for retaining community safety and amicability.
Any decisions need to be made by the owners, and no individual can act solely without the support of the Strata Company. When a resolution is required the owners can discuss this at a meeting.
An Annual General Meeting or Council of Owners Meeting are the appropriate occasions to do this. It is recommended that any members of the Strata Company take the time to read the Minutes from the meetings to ensure they are up to date with any new developments.
The Council of Owners is a team of elected owners who can make day to day decisions in relation to the running of the Strata property. This team needs between 3 and 7 members.
In addition to running meetings, the Council of Owners has a range of obligations to the Strata Company.
Members of the Council of Owners are required to monitor funds to ensure financial performance is at an optimal level. They are also responsible for approving financial statements and budgets. This information should be shared at the Annual General Meeting with all owners in attendance.
The Council of Owners works with the Strata Company to implement any strategies and rules. Decisions made at the Annual General Meeting will be followed up by this committee.
Any resident issues can be raised directly with the Council of Owners members and they will submit them to the Strata Company as required.
The owners are responsible for paying any levies and this money goes towards maintenance of shared areas, day to day running costs, replacement, repair, and capital expenses.
The contributions will vary depending on the unique requirements of the complex and will be agreed at an owner's meeting. The frequency and cost will be in writing and any relevant parties will be provided with a levy notice.
If you would like someone to oversee the running of your complex in Perth, Platinum Strata Management can help. Our efficient and friendly team are available to discuss your needs and tailor-make a solution that fits your requirements.
For ongoing support and assistance with financial, administrative and legal obligations, our innovative and professional approach will ensure you get the most out of your investment. When you choose Platinum you can rest assured that your complex is a high priority.