Assisting you in making the best legal and financial decisions.
Strata insurance is a mandatory requirement for any Strata complex. It is the responsibility of the Council of Owners to take out a policy that includes building insurance, public liability insurance and workers compensation for any employees.
Platinum Strata Management can assist you to obtain the correct cover for your property.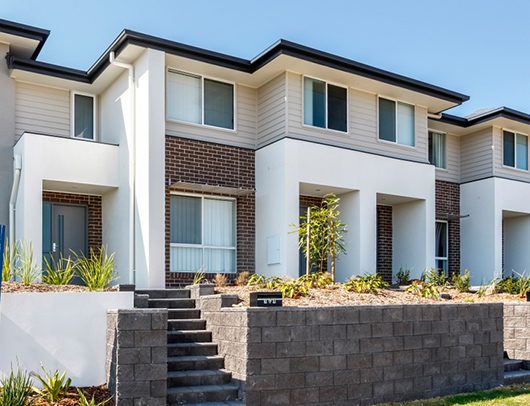 In your common areas there may be components that are accessible by multiple people that need to be covered in your insurance policy. This only includes items such as appliances, equipment, or furniture that all owners are responsible for.
Your Strata Insurance policy will not generally include items in private residential units. You will need to purchase separate landlord insurance for any additions such as soft furnishings,or light fittings.
Your building needs to be covered for any replacement and reinstatement costs. It is recommended that any buildings are valued by a professional to avoid any delays in the event an insurance claim is required. This is an essential component of your insurance policy and should include all of the main building structures.
Any components in shared areas such as fixtures and fittings should also be covered. Machinery can be subject to breakdown or damage, and if this is relevant it should be a consideration.
Public liability is essential to cover any expenses incurred due to accidental injury to members of the public. In addition, there is a specific type of insurance for volunteer workers who are not receiving any remuneration. This compensation is for any accidental injuries that may occur while assisting the Council of Owners with tasks on site. If you are likely to have volunteers it is important to check this clause is part of your policy.
In the event a unit cannot be inhabited due to unforeseen circumstances, it can result in significant financial loss for the owner. With Loss of Rent insurance, the rental value of the unit is considered.
With this in mind, the owner will receive compensation for what they would otherwise have earnt on their investment until the time when the problem is rectified.
The management of a Strata involves multiple owners, and should be insured against any wrongdoing. Any fraudulent behaviours should be covered to ensure the protection of innocent members of the Council of Owners. The Council of Owners should also be insured against liability, which should cover any legal costs.
Worker's Compensation is another essential component of your coverage, and should be suitable for contractors both full or part-time, regardless of whether or not there is a written contract.
Natural disasters can be devastating and often unexpected. Check the insurance policy to ensure all likely catastrophes are covered. This should include storms, earthquakes, cyclones, and bushfires.
This will ensure any damage doesn't impact the owners financially, as often repairs can take significant time. Flood damage is not always covered, and is something you should check with your insurance provider if this is a concern.
When making a claim against the strata company Insurance, it is important to check whether the occurrence is covered by your policy. Insurance usually covers weather events, criminal activities, impact, and fire. Depending on your policy you may also be covered for accidental damage.
Your Platinum Strata manager will be able to assist you with making a claim. The final decision will be made by the insurance company.